2232 Sunset Dr. Los Osos, CA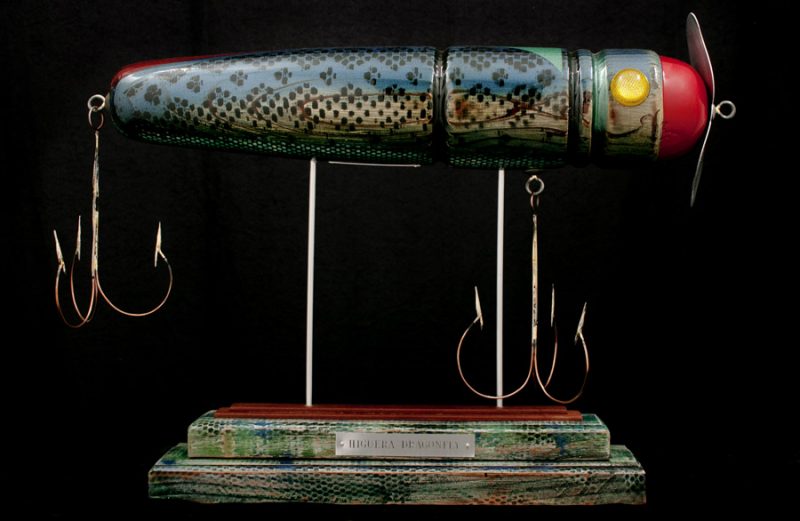 Welcome to Damp Hero Bait Co
John Somics uses Douglas Fir or Redwood to create each of his lures. The basic shape is cut to expose the natural wood grains. Further sanding prepares the lures for their painted skin. Twelve to fifteen layers of paint are applied to create each lure's unique design. The highlighting allows the natural wood grains to interact and play with the colors. Each individual lure is meticulously handcrafted, unique and named according to its own personality.
Mr. Somics' sculptures have been
exhibited in galleries nationwide.