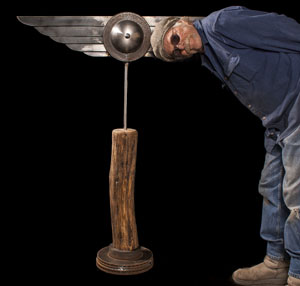 Metal Work
I am still working on WOODEN LURES for the new year. In between I am getting into different mediums. Here are some results of that labor, hope you enjoy.
I have been making sculptures from reclaimed items, such as; car rotors, logs, and pot lids. This new series, "Flying Lids" will have more new pieces in the near future.
*please note the reflections seen in the photos will change based on the location the sculptures are placed. The blue accents seen in some of the images are from the interior of my studio
Contact me if you have any questions.